Station Access and Mobility Program (STAMP) to improve metro access in 7 major Indian cities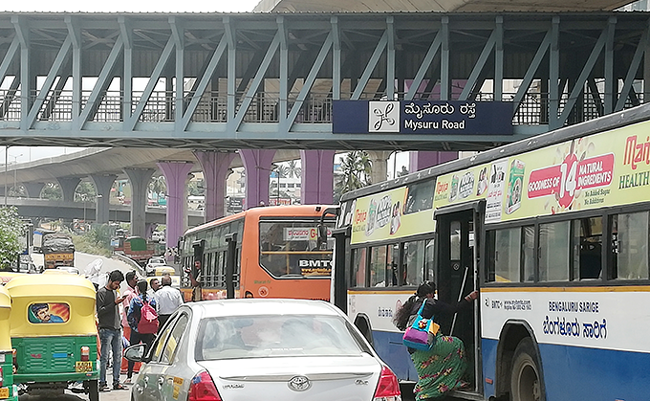 Urgent need to promote metro use in easing traffic congestion
In India's urban centers, rapid economic development has been accompanied by steep rises in automobile traffic, turning chronic congestion into a major social issue. One response by regional governments has been to build metro rail networks. Increasing the number of riders on these networks has become an urgent priority to ease traffic congestion.
Toyota Mobility Foundation (TMF) is working with the World Resources Institute (WRI), a nonprofit addressing issues in urban transportation and the global environment, on the Station Access and Mobility Program (STAMP), a joint effort aimed at improving metro line access in seven Indian cities. Seeking to broadly grasp the situation faced by each city's metro network at different levels of maturity, STAMP began in December 2016 with trials in Bengaluru. By 2021, it had expanded to Hyderabad, Kochi, Mumbai, and Pune; in 2022, the program added Nagpur and, in September, its final city, the capital Delhi.
Challenges spur improvement suggestions
Seeking to attract more metro rail users, STAMP is focused on improving "first-mile" access from homes to stations, and "last-mile" access from stations to destinations.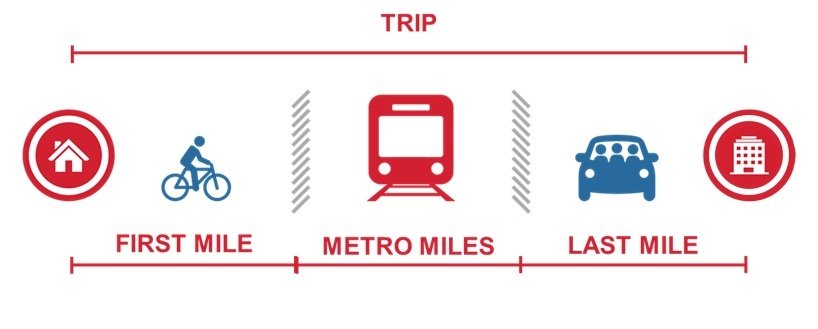 The program began with research into metro rail convenience to examine underlying access issues and their causes. Next, workshops were held to share research findings and examples from other regions. The team organized challenges, aimed at IT engineers and others with ideas for solving the challenges identified by the research. Entries deemed to be promising solutions were refined with advice from experts, then offered as pilot services to test their effectiveness.
In Bengaluru, Hyderabad, and Kochi, the services selected for testing included scooter rental, parking management, and ticket analysis. These were followed by trials of bicycle sharing and biometric authentication for ticketing at metro stations in Mumbai, and similar initiatives in Pune and Nagpur. Drawing on the lessons learned in these six cities, in September 2022 the program kicked off in four areas of the capital, Delhi.
| Metric | Bengaluru | Hyderabad |
| --- | --- | --- |
| Rides served | 17,564 | 10,310 |
| Passenger-time saved | 226,007 minutes | 72,788 minutes |
| Modal-shift induced | 35% modal shift from private modes | 11% modal shift from private modes |
Solving India's transportation challenges
Through research and trials in seven major Indian cities, STAMP has been testing various sustainable business models and user-friendly services for residents. After the completion of the final trials in Delhi in 2023, the team plans to consolidate findings from the program into recommendations for the Indian government and other stakeholders to solve the country's transportation challenges.
https://wricitiesindia.org/STAMP/