Providing Freedom of Mobility in the Mountainous Ueyama District of Mimasaka City, Okayama
Restoring beautiful rice terraces, revitalizing regional economies
Over the course of roughly four years beginning in 2015, Toyota Mobility Foundation (TMF) provided grants to support the "Ueyama Mobility Project" in the Ueyama District of Mimasaka City, Okayama Prefecture. As TMF's first assistance project in Japan, the aim was to eliminate the mobility obstacles faced by local children and elderly residents while also revitalizing the economy through agriculture and tourism. This initiative sought to establish a model for sustaining the mountainous areas that play an important role in land conservation in Japan.
The Ueyama District has been home to rice-growing villages for over 1,000 years, dating back to the Nara period, with as many as 8,300 rice terraces at its peak. Many of these have since gone uncultivated due to an aging and decreasing population.
Since 2007, joint efforts by local residents, government agencies, and newcomers from urban areas have begun restoring the fields and reviving traditional community events. While vitality gradually returned to the region, depopulation and aging had not abated. The decline of the agriculture and forestry industries, along with the restricted mobility of local residents, were still major issues.
Cooperation between businesses, governments, universities, and local residents
The project provided grants to two local NPOs, the Research Institute For Sustainable Rural Villages (Non-profit Minna no Shuraku Kenkyujo) and Aida Ueyama Tanadadan, and was carried out with the cooperation of the Mimasaka City Government, Okayama University, Okayama NPO Center, and local governments.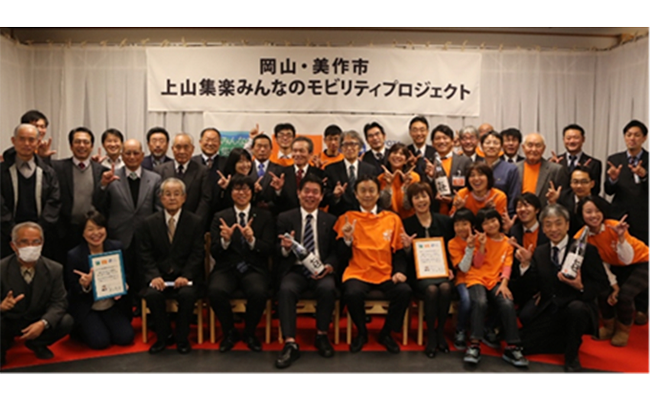 The two grant-receiving NPOs began by surveying all of the district's residents about local issues and their mobility circumstances (destinations, frequency, means of transportation, etc.). They shared their findings with the elderly, youth, and newcomers to the community, and facilitated ongoing dialogue between residents about potential solutions, gradually reviving the community's traditional functions. With the goal of creating "a community where people can continue to live even when they are 100 years old," a cooperative system (local community group) was set up for residents to easily help each other with everyday needs such as transport, mowing, and babysitting.
To achieve the region's goal, various ways of utilizing mobility were trialed from the following perspectives.
1.Eliminating restrictions in daily life such as shopping, hospital visits, etc.
2.Reducing agriculture and forestry industry workloads
3.Creating jobs that also provide a sense of fulfillment
Example 1:
Trial measures to improve cash income, an important factor for encouraging newcomers and local youth to settle in the area. (e.g., ultra-compact EV rental, sightseeing tours, etc.)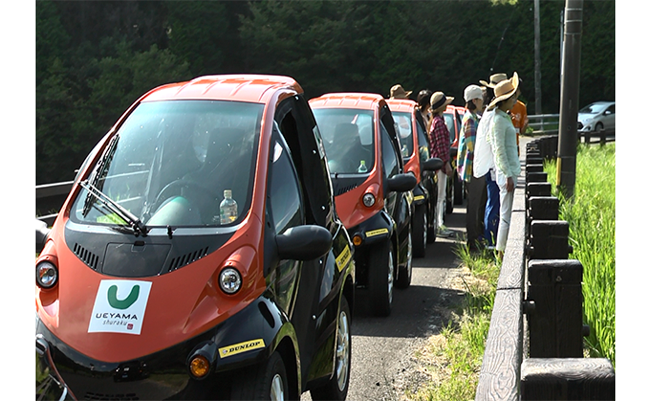 Example 2:
Hackathon to generate solutions that reduce the need for heavy labor in agriculture and forestry. Planning/development of a semi-self-propelled mower.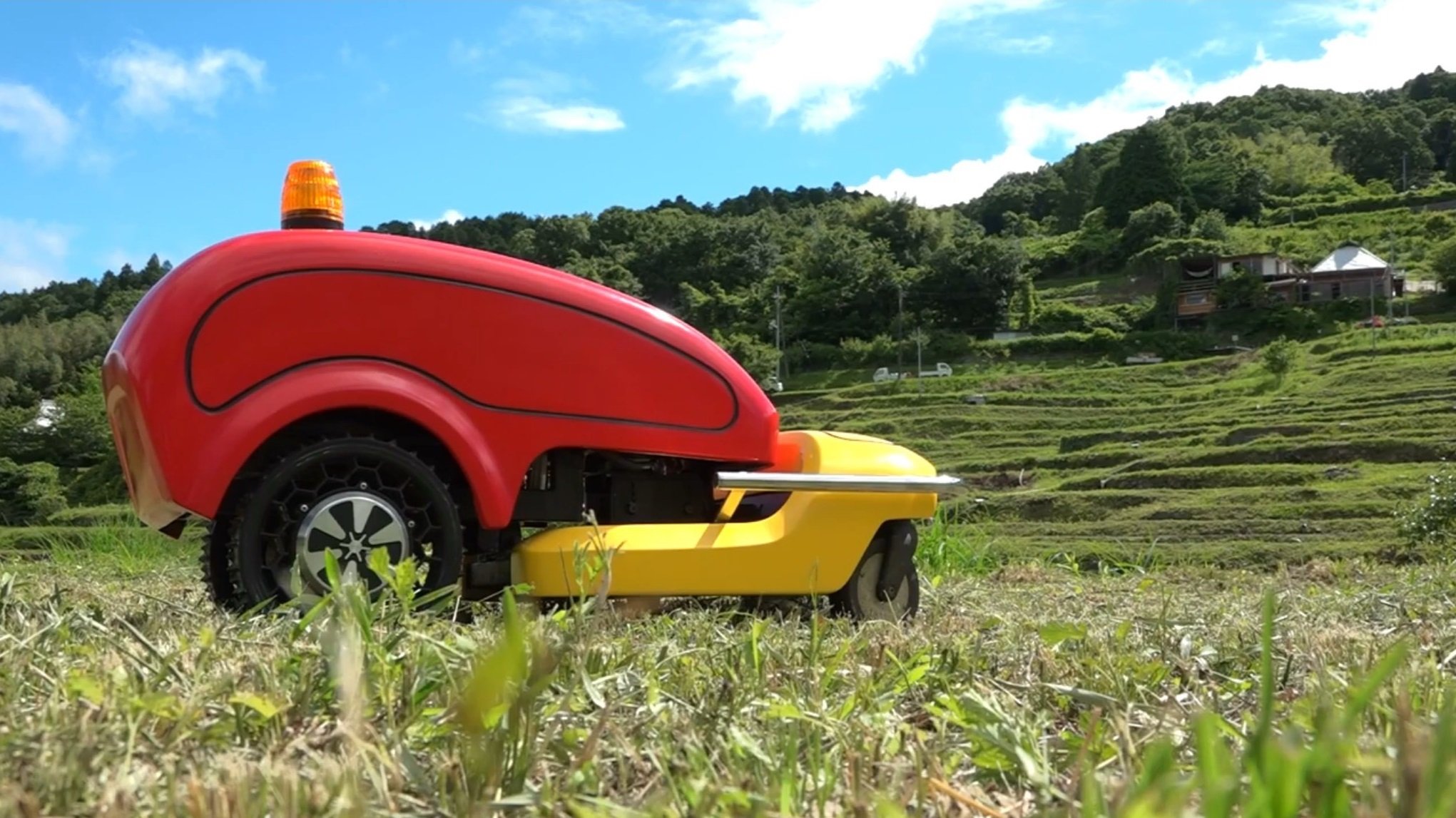 Example 3:
Maintaining and revitalizing the community, including joint efforts by newcomers and elderly local residents to revive festivals.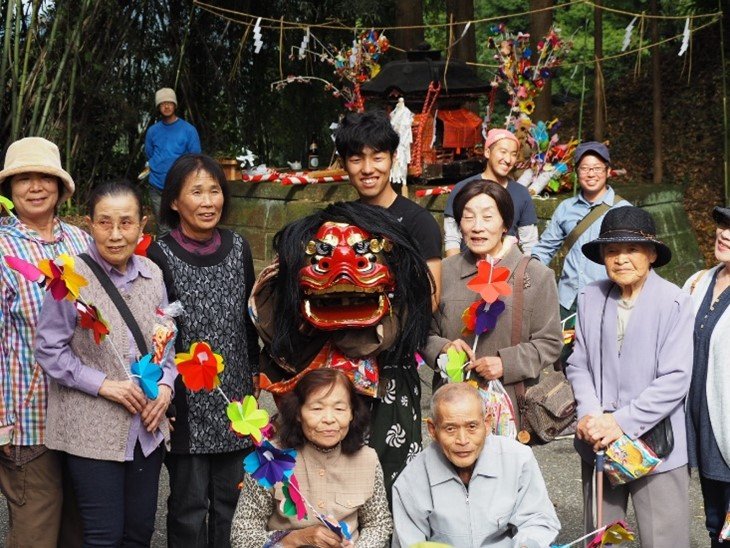 These initiatives highlighted the importance of revitalizing communities and structures linked to overall lifestyle factors including mobility in solving mobility challenges in mountainous areas. The project also demonstrated how important it is for residents and authorities to work together on sustainable initiatives based on the region's population and economy, as well as measures that take into account the enjoyment and fulfillment of local people.
Activity Report – Ueyama Mobility Project Evaluation Report (July 2020)
*Japanese only