Building Mobility Systems Suitable to Local Communities
Creating mobility systems
Public transportation options in regional cities and mountainous areas are dwindling as their population aging and depopulation proceeds and economies shrink. Residents may lack the means to make everyday outings or have difficulty traveling to shops on account of the terrain. The various people who tackle these challenges in each region must come up with mobility systems that suit the needs of their communities.
Toyota Mobility Foundation (TMF) seeks to spread the freedom and joy of mobility by supporting these regional system-building efforts, including through financial assistance and sharing expert knowledge.
Supporting local efforts through grants and guidebooks
In 2018, TMF published the "Building Mobility Systems Suitable to Local Communities" guidebook, intended to help communities adopt systems where citizens can utilize their private cars to introduce onerous passenger transportation with private cars, which can be carriers of regional transportation. The guide outlines the roles expected of local government, autonomous organizations, residents, and other stakeholders, while also sharing best practices from around the country.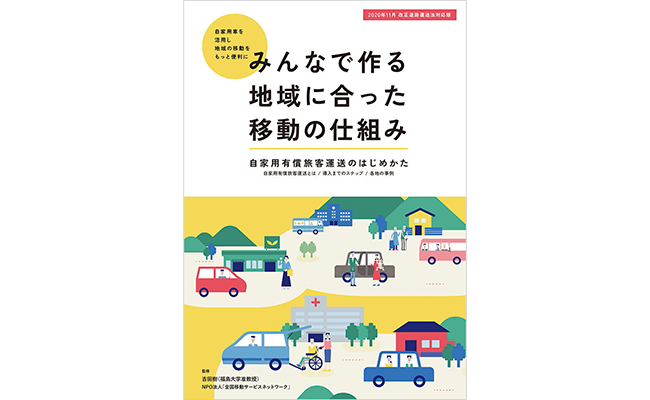 In November 2018, the grant program was opened to innovative mobility system projects by local public bodies, NPOs and other civic groups, private companies, and various corporations working to build such systems for local communities. From 105 applications, 29 recipients were selected.
Examples and lessons learned from various regions through the grant program were showcased on a website to make the information available for others engaged in similar activities.
In September 2019, TMF offered grants for community support initiatives related to mobility and other issues run by car dealerships belonging to the Japan Automobile Dealers Association. This program assists 29 such projects from Hokkaido to Okinawa.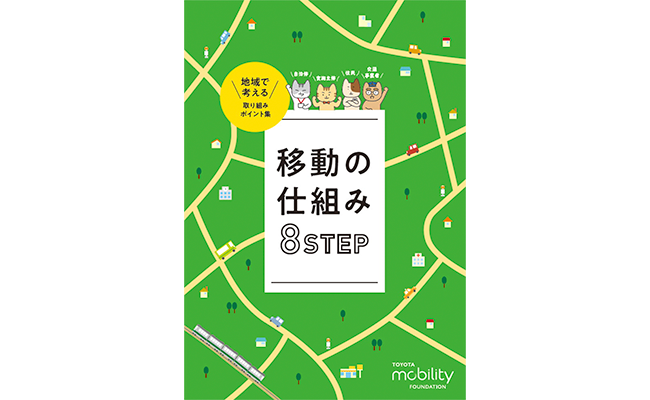 In September 2022, TMF released the "8 Step Mobility System Start Book for Local Communities" based on findings from our involvement in numerous grant projects as well as the knowledge and experience of experts. The content is aimed at those keen to tackle mobility issues but unsure where to begin.
"Building Mobility Systems Suitable to Local Communities" symposium
Since 2020, TMF has held an annual "Building Mobility Systems Suitable to Local Communities" symposium to bring together those engaged in mobility issues. While the inaugural event was open only to grant recipients, since then the symposiums have also attracted many members of the general public.