Supporting Research into Hydrogen Energy Solutions
Research Program to Support Innovative Hydrogen Energy Solutions
In July 2017, Toyota Mobility Foundation (TMF) established the Research Program to Support Innovative Hydrogen Energy Solutions, which began accepting applications in October of that year. The following March, ten innovative research topics were selected to receive grants from among 32 applications. More recipients were chosen in subsequent rounds, totaling 29 projects by March 2020.
Carbon-free hydrogen combined with renewable energy is a leading option for creating a decarbonized society. There are various challenges such as the establishment of technologies, cost, and regulation across all areas of the hydrogen supply chain, from production to storage, transportation, and use.
To help advance outstanding research that could tackle these issues, the program involved periodic reviews of research projects by a panel of hydrogen and energy system experts.
At the same time, the program also sought to foster the next generation of leading researchers in the hydrogen field. To this end, researchers were provided with advice and guidance from the panel, opportunities for interaction to spur new insights, broaden perspectives, and unique initiatives to inspire ambition.
Ongoing fundamental research is essential in promoting energy use that entails social transformation, and it is important to support such activities with a long-term vision. With the number of doctoral program researchers in decline, there is also a need to attract more talent.
Program researchers team up on collaborative work
In October 2020, Japan's declaration of "carbon neutrality by 2050" provided an impetus to speed up decarbonization efforts throughout society. This spurred the TMF program to shift its focus from supporting fundamental research by individuals to new collaborative research by teams of researchers.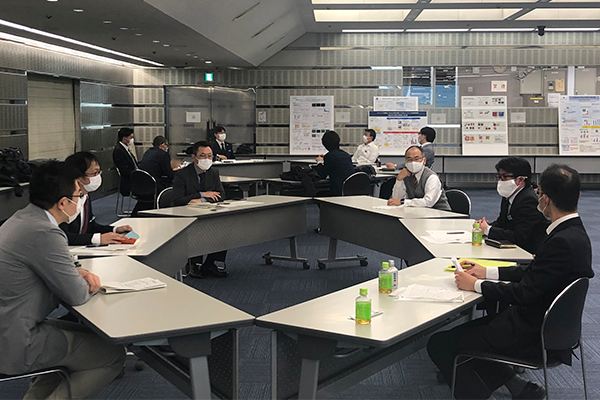 To promote research on Power to Gas, which entails converting renewable energy into hydrogen for storage, the program adopted "developing Japanese-style P2G (Power to Gas)" as its concept. Two working groups (WGs) were set up around key topics related to carbon-free hydrogen use - "Hydrogen Society & Energy Systems" and "Water Electrolysis" – each with five members selected from among the program's researchers.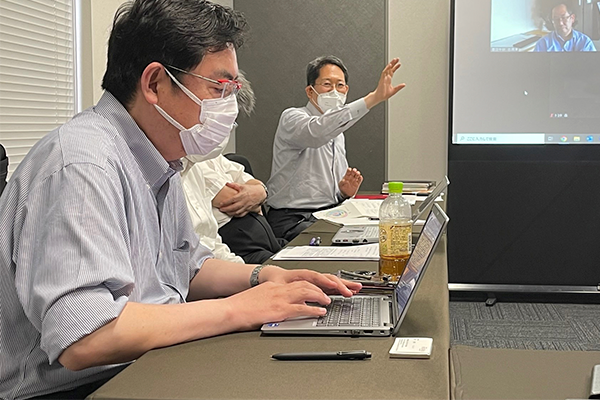 As with the grants for fundamental research, the program continues to provide advice and guidance by an expert panel, and supports independent activities by WG members with outside advisors experienced in hydrogen projects. These efforts have established collaborative structures between the researchers, yielding results that include review paper submissions to academic journals and team presentations at conferences.
For creating a hydrogen society
The pursuit of a decarbonized society requires a different level of commitment to previous carbon-reduction efforts. It also necessitates a perspective that balances environmental and energy issues with economic development. The next challenge is to entrench this project's style of support – which spans from fundamental research grants to collaborative work, allowing individuals to dedicate themselves to continued and expanding research – as well as to promote industry-academia collaboration and information-sharing by companies.
Many obstacles, not least cost, still stand in the way of creating a society powered by hydrogen energy. To tackle these issues, TMF will continue to engage more stakeholders in discussions and various initiatives.